GTHL 'A' Power Rankings: October 2023
The Greater Toronto Hockey League is proud to launch the GTHL Power Rankings for the 2023-24 season. The GTHL Power Rankings, as a fun opportunity to highlight and celebrate teams' accomplishments each month over the course of the season, will feature the top eight teams across all competitive levels ('A,' 'AA,' and 'AAA') from Under-10 to U18.
The GTHL Power Rankings will be based on month-to-month results of League Play only. Tournaments and exhibition games are not taken into consideration.
GTHL 'A' Power Rankings: October 2023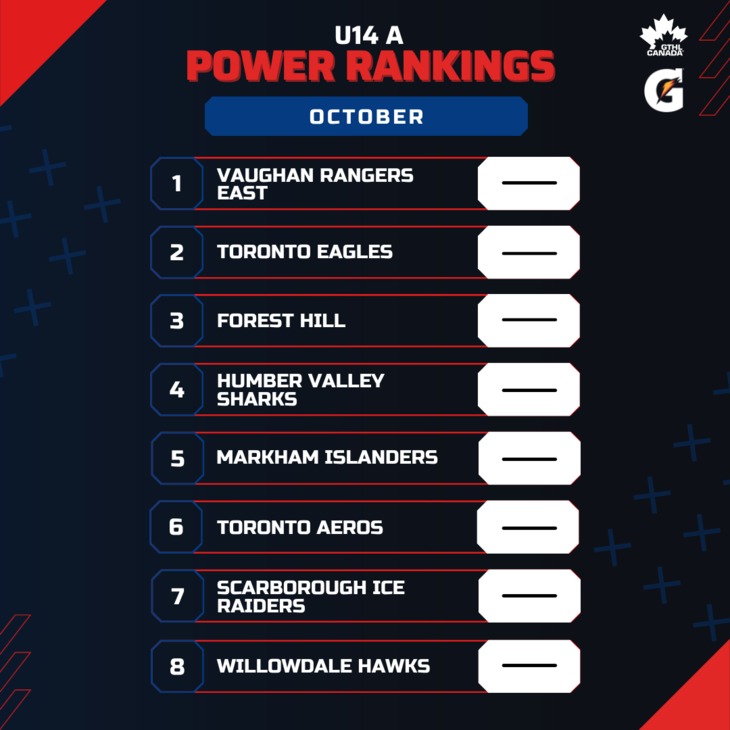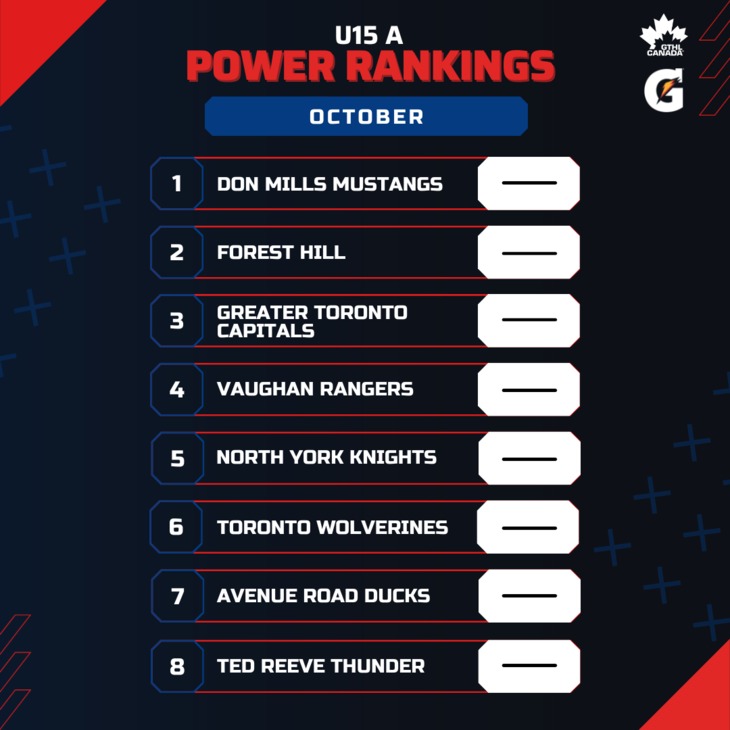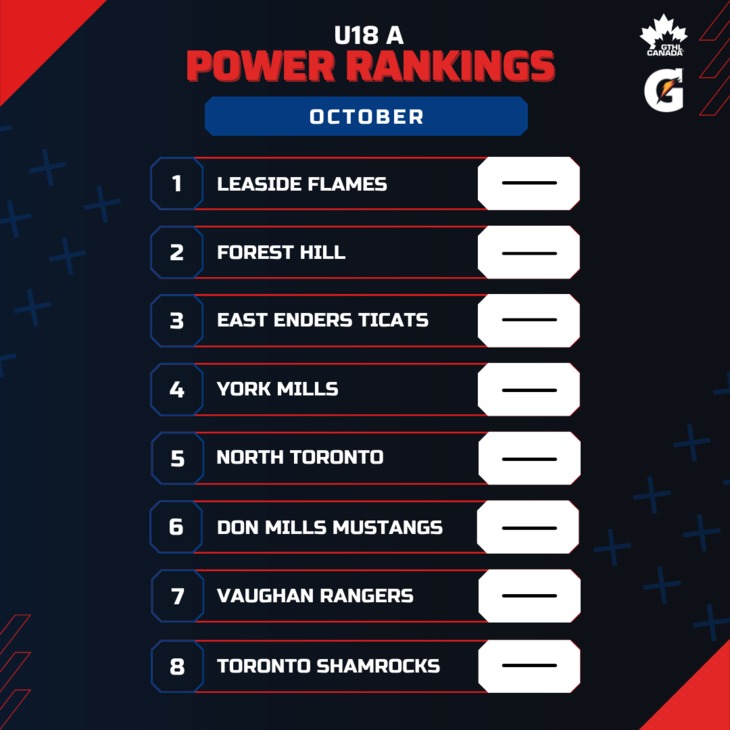 ---