Humber Valley Hockey Association hosts West End Learn to Skate program
The Humber Valley Hockey Association, in partnership with the Silver Blades Skating Club, hosted the first two West End Learn to Skate programs in December. The program welcomed close to 60 new skaters with the main goal of providing the opportunity to learn and enjoy skating, regardless of background or ability.
The youth participants as well as parents and/or guardians had the chance to learn how to skate over a four week span with a team of skating coaches and volunteers. Helmets and skates were provided, as well as transportation, to participants where needed.
Within hours or registration, the 60 available spots were filled and a waiting list of over 90 participants is currently in place.
"We really wanted to try a program that would get people on the ice in a comfortable setting without any barriers so they can experience what all our players do today," Ross Bitove, Humber Valley Hockey Association President, said. "Out parents stepped up to donate equipment, Newson's Skate Exchange stepped in to fill all the gaps with skate sizes and helmets needed, and the partnership with Silver Blades made sure we had the best instructors and program around to get everyone out enjoying skating."
A mom of three participants of the West End Child Learn to Skate program shared: "To all the organizers and teams of the West End Learn to Skate, I just wanted to express our deep gratitude for the dedicated work, support, and help you all gave my three children during the skating program. We really appreciate it – the kids loved it and we hope to see more of the program."
After experiencing such a success with the program, Humber Valley Hockey Association is looking at ways to. continue these types of programming in the future.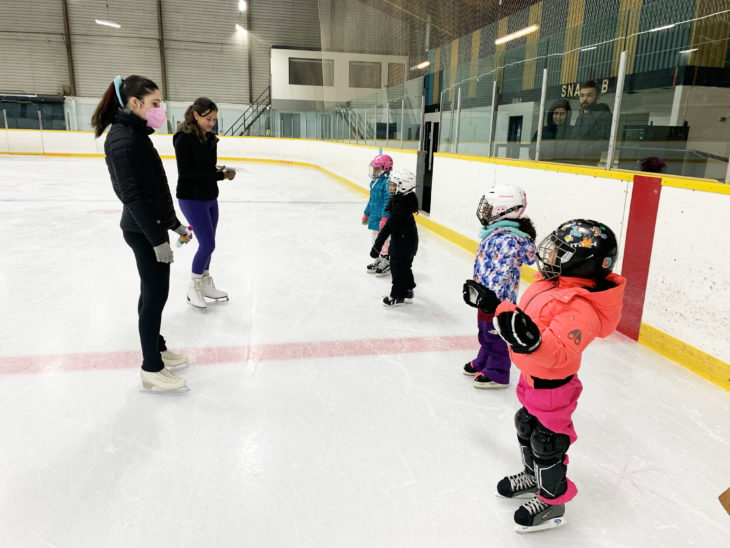 ---