Under-18 'A' All-Stars: Graduating Class
Ahead of the Greater Toronto Hockey League's Under-18 All-Star Festival fuelled by Gatorade on March 4-5 at Scotiabank Pond, the 'A' All-Stars were asked to reflect on their minor hockey careers. The U18 'A' All-Star Game is scheduled for Saturday, March 5 at 5:00pm.
U18 'A' ALL-STARS: TEAM EAST
JULIAN RIVAS-MILLER – NORTH YORK KNIGHTS, #1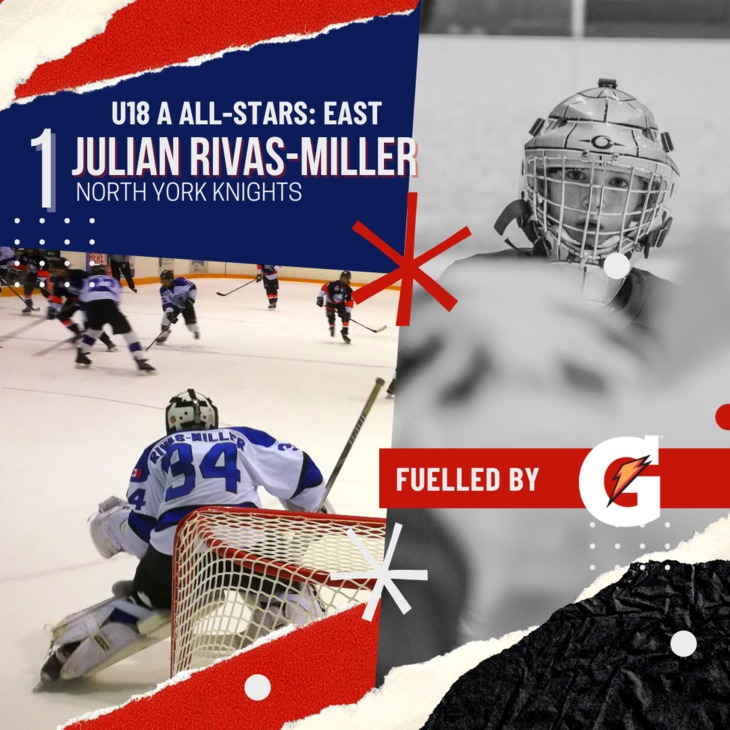 "Hockey has been a big part of my life for nine years. I started with neighbourhood house league and ended with 'A.' I played with some of the same guys the whole time – my good friends and had great coaches. Probably the most fun was the away tournaments. I'm most proud of how I much I grew as a person over all those years of hockey." 
JAKE GIDDENS – TORONTO SHAMROCKS, #32

 "Hockey has allowed me to meet new people and teammates that will be my friends for life. My proudest moment of my hockey career was winning the city championship a few years ago." 
JACOB MCKENNEY 

– LEASIDE FLAMES, #29 
"I don't think I could ever explain just how much hockey means to me. It has made me into the person I am today and will continue to affect who I am for the rest of my life. The friendships I have made along the way are something I cherish greatly and the memories I've made I hold close to my heart. This sport is more than a passion to me and words will never do it justice.
Looking back, I would say I am most proud of how much I've developed as a player, always pushing myself to be better each time I step on or off the ice. Also, getting to play in the Quebec International Tournament against some of the best teams from around the world and winning the Tier 1 Select Championship in the same year was a pretty proud highlight as well." 
NOAH POLLACK – NORTH YORK KNIGHTS, #17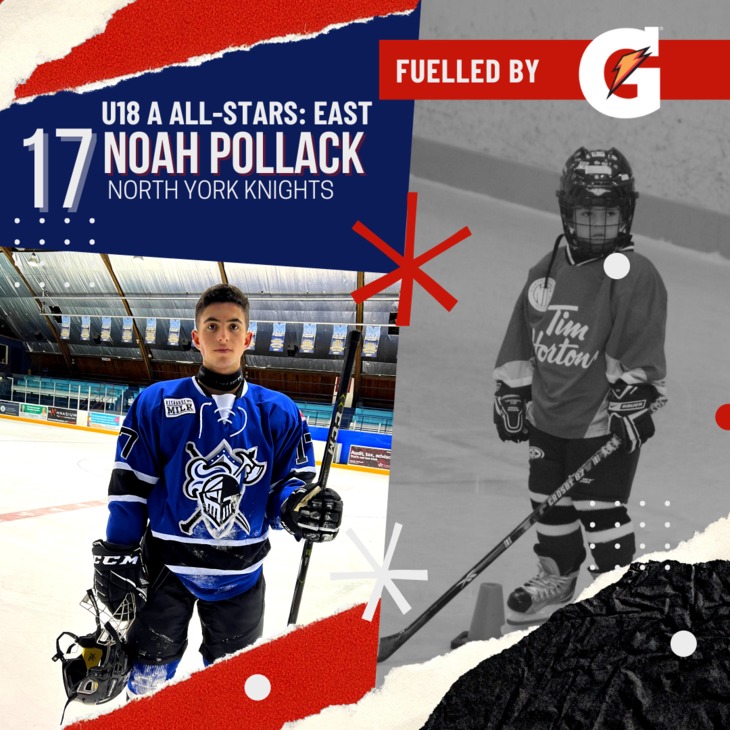 "For me, hockey has always been more than just a sport. It has been an important part of my development as a person, on and off the ice. It has taught me respect, commitment, and responsibility. I've also been lucky to have been playing with the same bunch of guys for many years and who are some of my closest friends. 
I am most proud of the friendships I have made and what we have accomplished together as a team. Early on, we were not one of the stronger teams in the league. However, over the last few years we have really gelled! We have been lucky to have kept the core of the team together over the years, and have become a very strong team." 
JESSE KESHEN – NORTH YORK KNIGHTS, #28

 
"For me, hockey means having some fun and enjoyable competition with my teammates and friends. I am most proud of my progression as a player, the friendships, and relationships I have created, and the overall hard work and success of my team, the North York Knights." 
JULIAN WILE – TORONTO SHAMROCKS, #4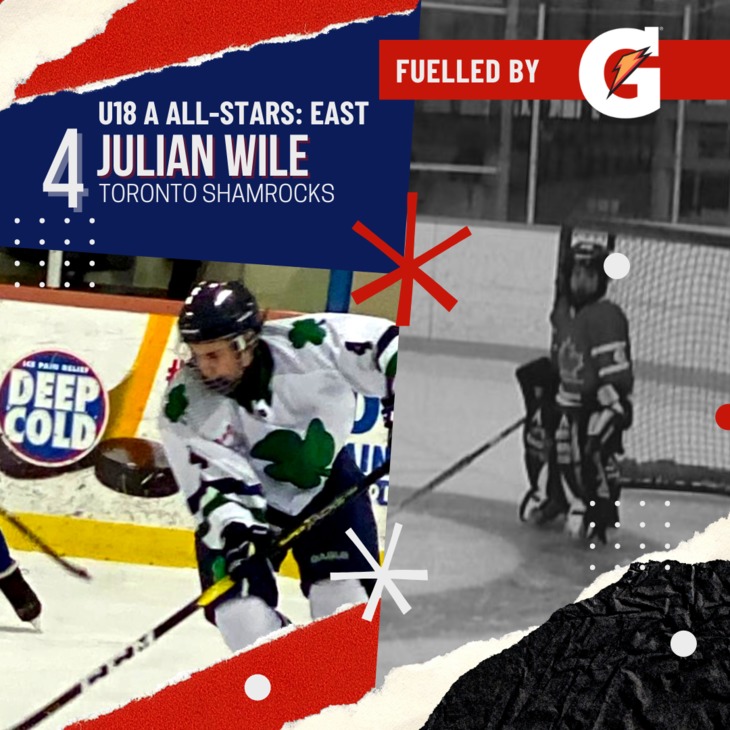 "Hockey was the activity in my life that I would always look forward to. The memories and the friendships that I have made will be with me forever. I am most proud of the leadership that I have gained from my minor hockey career. It has taught me to work well with others and step up when needed as a player and as a friend." 
CONNOR ATKINS — LEASIDE FLAMES, #7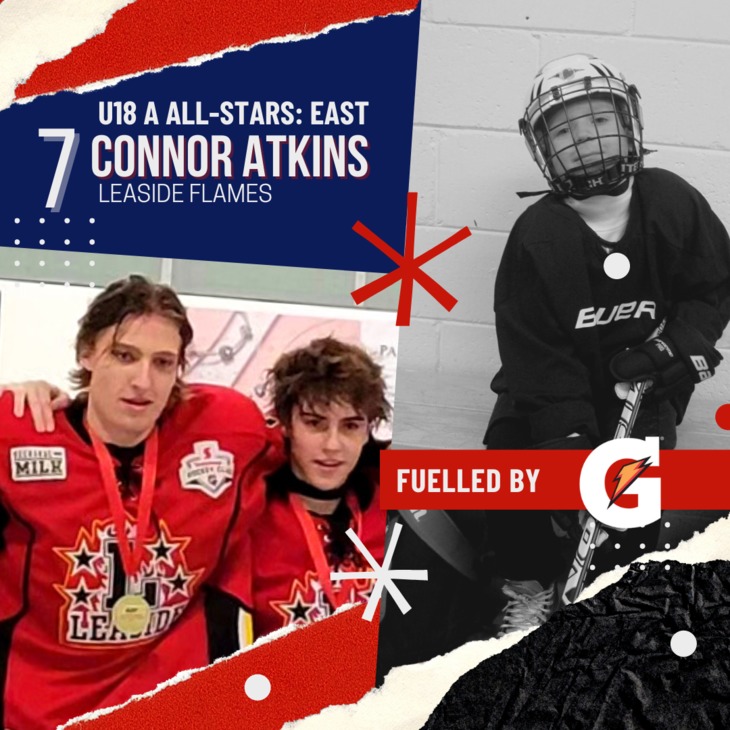 "To me, hockey means fun, competitiveness, teamwork, and leadership. I'm most proud of my U12 year – coming back and beating a team we lost big to in the round robin and winning the tournament against that same team in overtime." 
ERIC SWISTUN — NORTH TORONTO, #6

 
"Hockey is a great way for me to get exercise and play a sport I love with friends. I'm most proud of staying loyal to my club." 
DENNIS SHAPIRO – TORONTO AEROS, #44

"[Hockey means] a way to stay active and have fun. I am most proud of being team captain of multiple different teams throughout my minor hockey career." 
BEN BERREY – NORTH YORK KNIGHTS, #18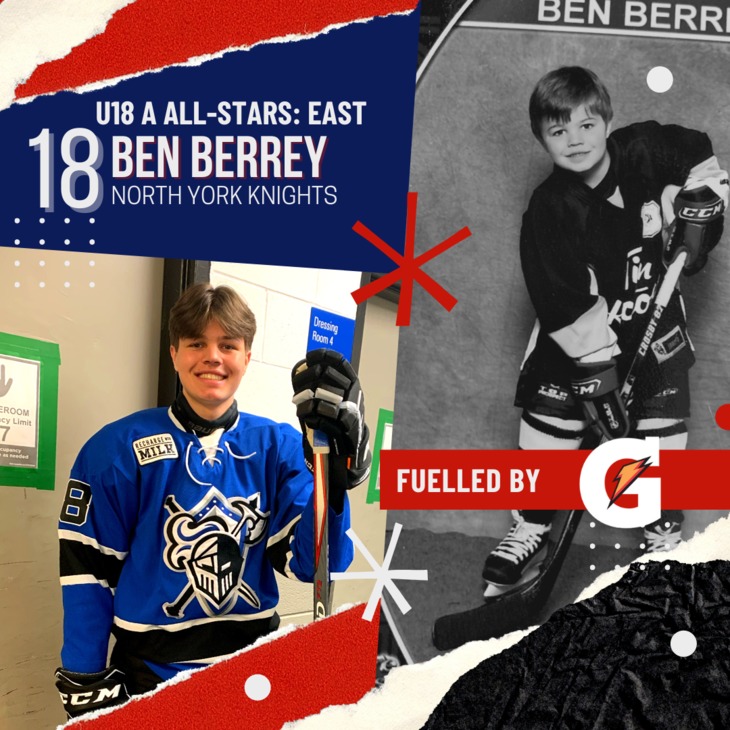 "Hockey is my escape from stress, as every time I play, I am filled with excitement and the ambition to win, developing new memories every time I am at the rink. [I am most proud of] the friendships that I have made. Also, my growth as a player and a person over the years, under the guidance of my coaching staff and the support of my parents." 
JORDAN BOMBIER – NORTH YORK KNIGHTS, #43

 
"Personally, hockey is a place where I can relax and enjoy myself. A notable accomplishment of mine throughout my humble hockey career would be winning gold at the CAN/AM tournament in Lake Placid, New York." 
 

SALVADOR VAUGHAN – NORTH YORK KNIGHTS, #93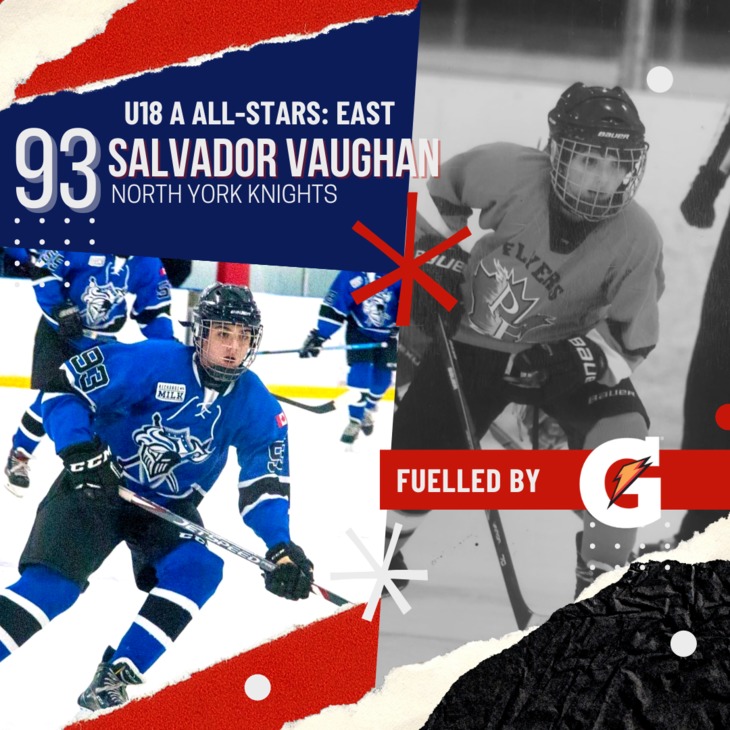 "Hockey has always been a part of my life so it definitely means a lot to me. I love playing and everything associated with it, except blocking shots – that's no fun. I really enjoy playing with the Knights and all my teammates are the best group I've ever played with. 
I'm most proud of winning a tier two Select championship – it was the only time I've won a championship and a lot of the guys I played with on the team, I still play with today. Scoring on the 'Miracle On Ice,' ice was cool, too."  
JACK DICKINSON – TORONTO SHAMROCKS, #27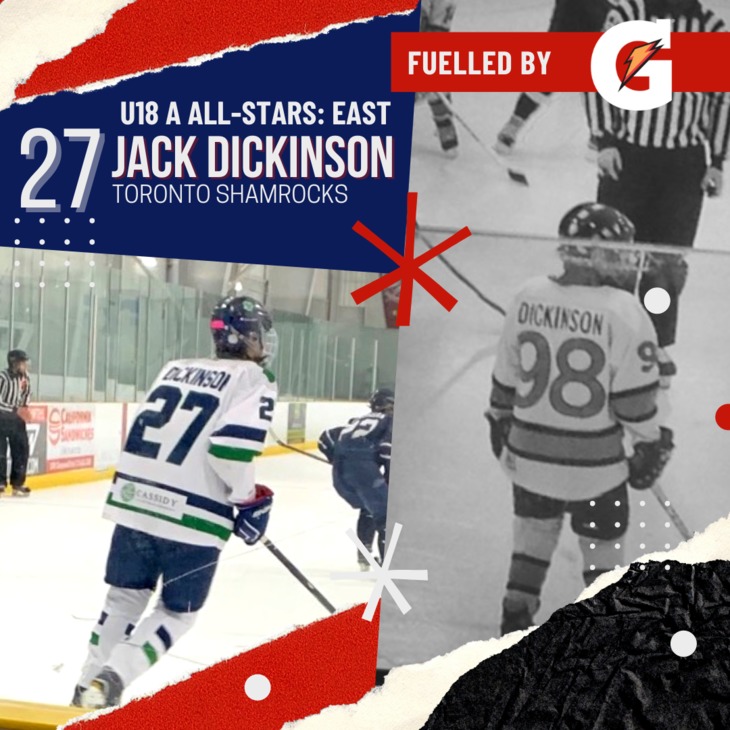 "Hockey means fun and friendship to me. I am most proud of my team winning the city championship in 2019." 
MAXIME NAGANO – TORONTO SHAMROCKS, #19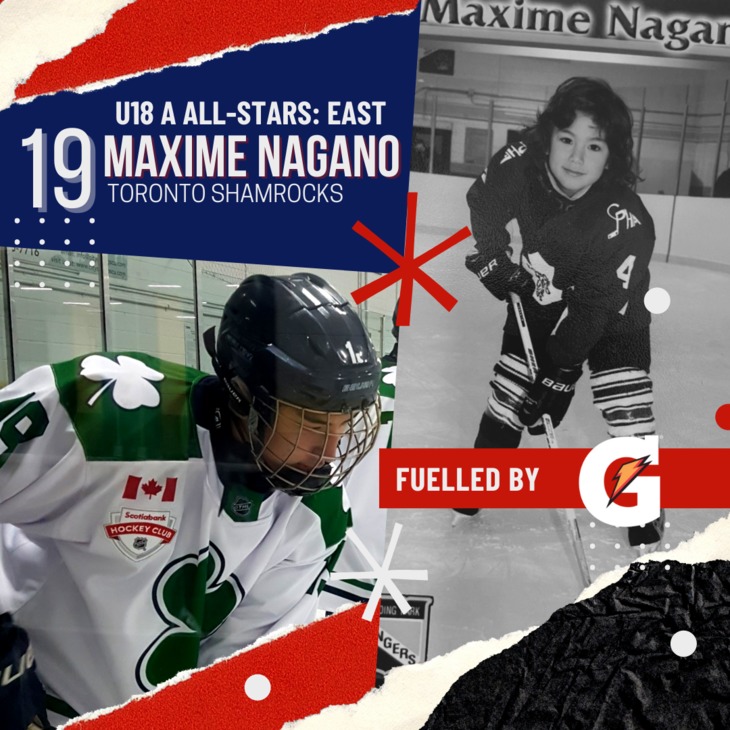 Hockey has become a very important thing in my life, teaching me many things, creating good memories, and putting me into a tightly knit community. I am most proud of making the All-Star team." 
MAX ROY 

– 

LEASIDE FLAMES, #13

 
"Hockey means friendship and togetherness. Hockey brings people together for the same goal. I am most proud of how many people I have met and how much I've learned from hockey. While being the best sport ever, hockey allowed me to meet so many new people, and learn how to overcome challenges." 
GABRIEL COUTURE – NORTH TORONTO, #39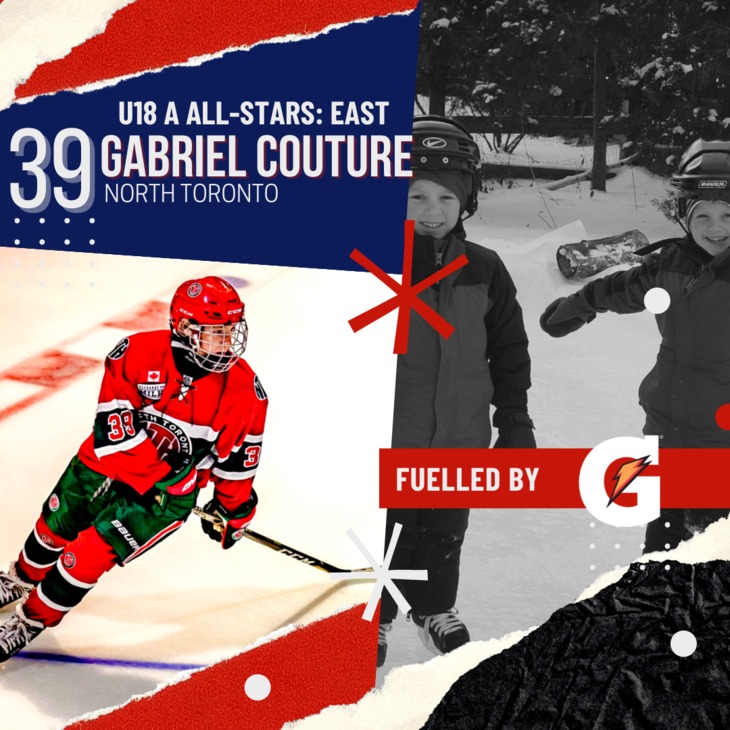 "Hockey is about building community and making memories. I'm proud to have played on the same line as my twin brother Heath for 11 years." 
CHRISTOPHER KAPSAS – TORONTO AEROS, #19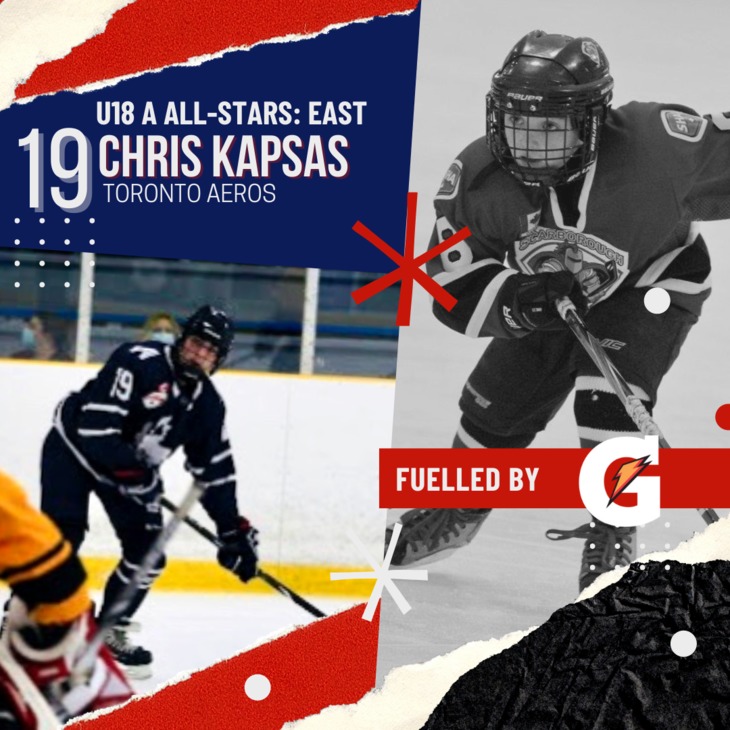 "Not being able to play during the pandemic really made me realize so many of the things I love and appreciate about hockey: the friendships, the on and off-ice camaraderie, the sense of community, and just the rush of being on the ice. I'm thankful to have made so many friends through hockey and to have been able to do something I love for so many years.  
My proudest moment in my hockey career was being part of the 2016/17 GTHL Championship winning team with the West Hill Golden Hawks. I feel lucky to have been able to experience the feeling of winning it all." 
ESA HAMALAINEN – TORONTO EAST ENDERS TICATS, #22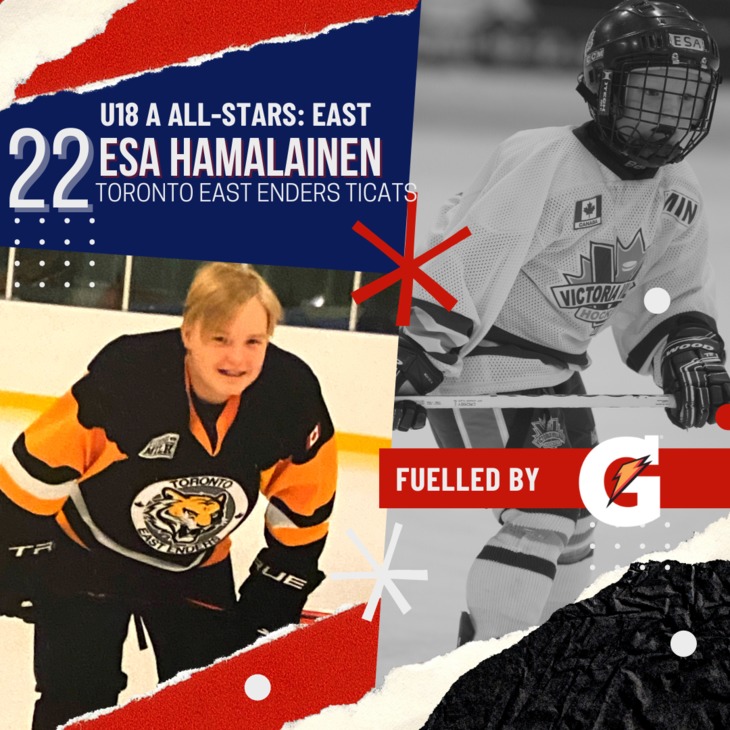 "Hockey is a passion of mine… from meeting new friends, to having fun and an exciting time during games. The things I've learned in hockey, I will be able to apply to the rest of my life. I'm most proud of being a committed player who plays with integrity and sportsmanship." 
JACOB ANBAR 

–

 MARKHAM ISLANDERS, #55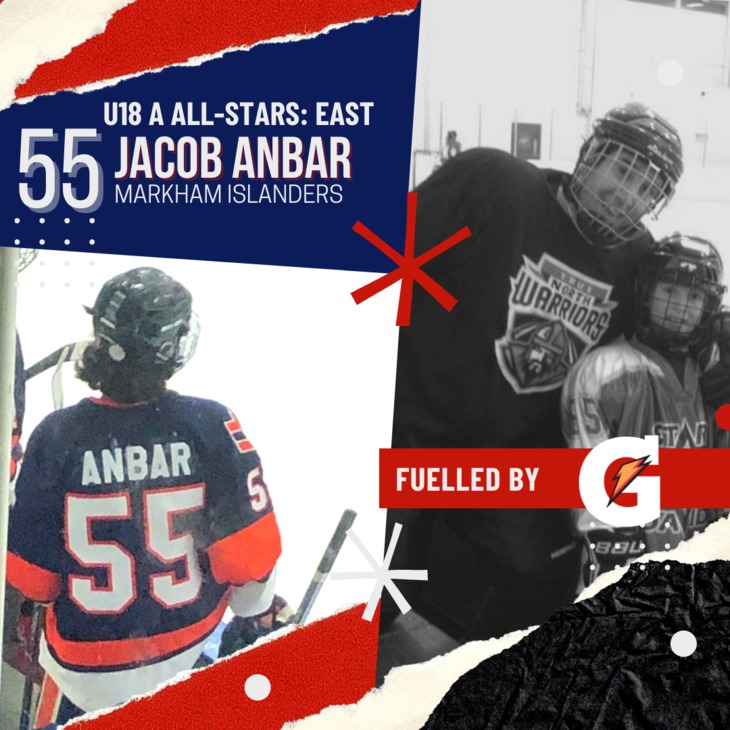 "[Hockey means] fun memories with my friends. [I'm most proud of] always keeping a positive mindset even while losing." 
EVAN O'HARA 

–

DON MILLS MUSTANGS, #8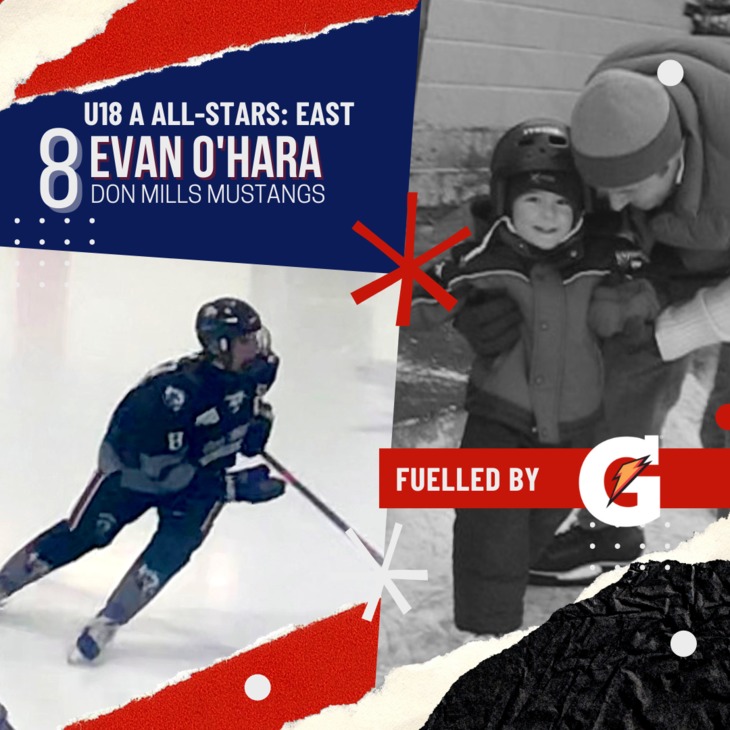 "Hockey has been a huge part of my life because of the friends I've made through it. Being able to lead a great group of guys as captain of my team is what I'm most proud of." 
---