West Mall Lightning goaltenders Jacen Craig and Aidan Podalski raise over $5000 for cancer
Stopping pucks to stop cancer, West Mall Lightning Under-13 AA goaltenders Jacen Craig and Aidan Podalski collectively raised $5106.00 participating in the October Saves Goalie Challenge.
October Saves, a fundraiser that sees every save and poke check earn money, features a friendly competition between Team Canada goaltenders versus Team USA, but with one ultimate goal: raising money for cancer research. Craig and Podalski were two of approximately 100 Canadian goaltenders participating in the fundraiser. South of the border, approximately 1000 goaltenders participate.
Craig, who originally signed up for the fundraiser in 2019, finished first in all of Canada with his fundraising efforts, raising $3431.00. Following a sixth place finish the first time around, Craig entered this year's October Saves with a goal of cracking the top five.
Podalski finished seventh, incredibly giving the West Mall Lightning a second place finish among teams in the national campaign.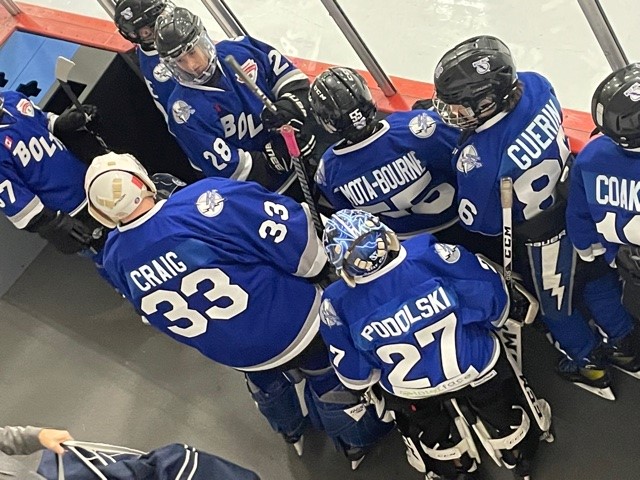 The cause hits close to home for the Craig family. This past year Jacen's dad, Lee, has been battling cancer personally, recently beginning radiation and chemotherapy this past October.
Next year, Craig and Podalski hope to grow the fundraiser throughout the Greater Toronto Hockey League, getting more goaltenders to dedicate saves to the cause.
---