GTHL Workout: Scholarship winner Lucas Ianno trains with Gary Roberts
Breakout magazine caught up with Lucas Ianno, the 2014-15 Gary Roberts Training Scholarship Award winner, during one of his off-season sessions with Roberts, an NHL alumnus and fitness guru.
EXERCISE 1 – BARBELL HIP THRUST
Lie on your back with feet on the floor and knees bent. Place barbell on top of pad, in line with crease of the hip. Grip bar just wider than shoulder width. Lift using glutes – not your back – and finish with a full hip extension. Lower to start.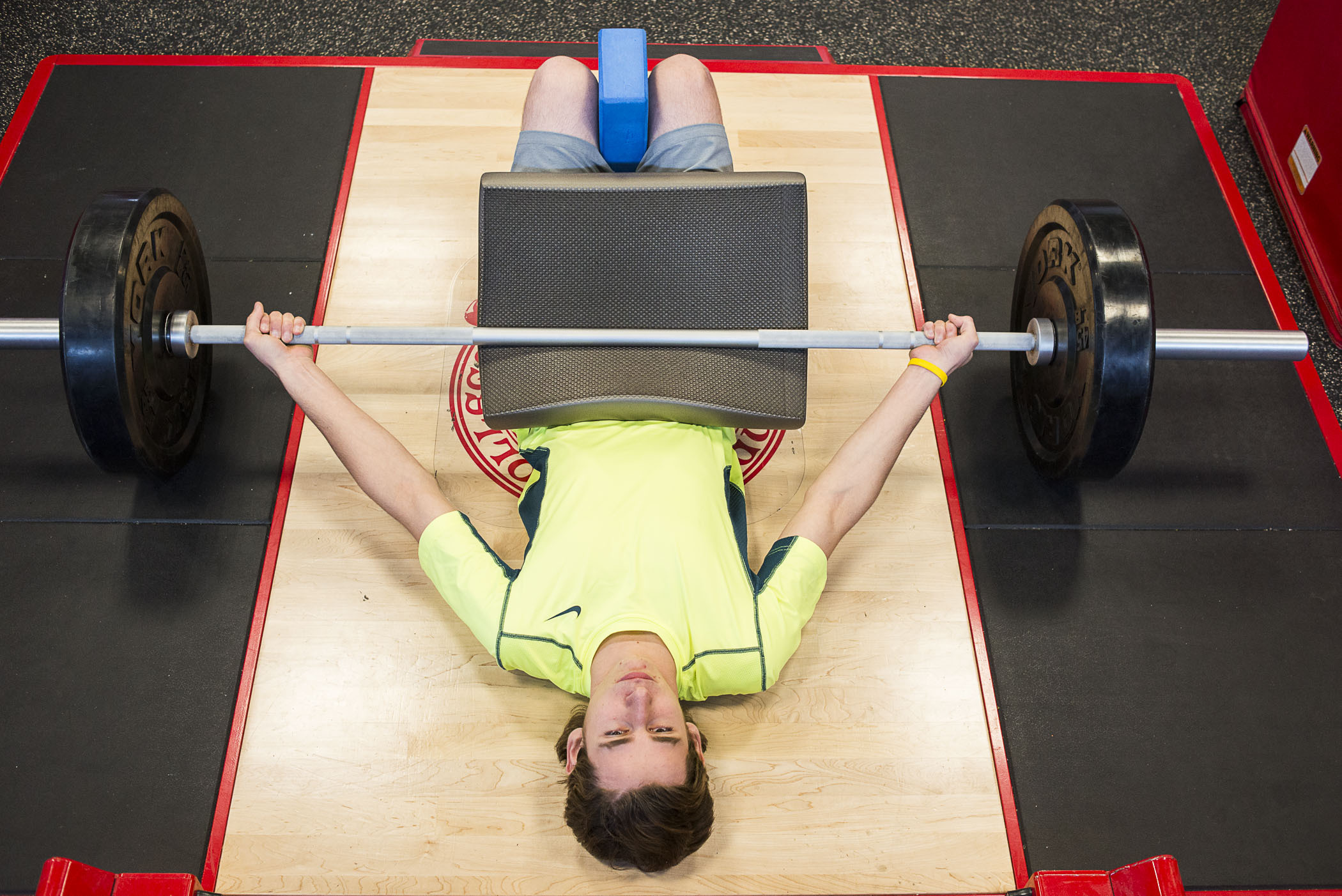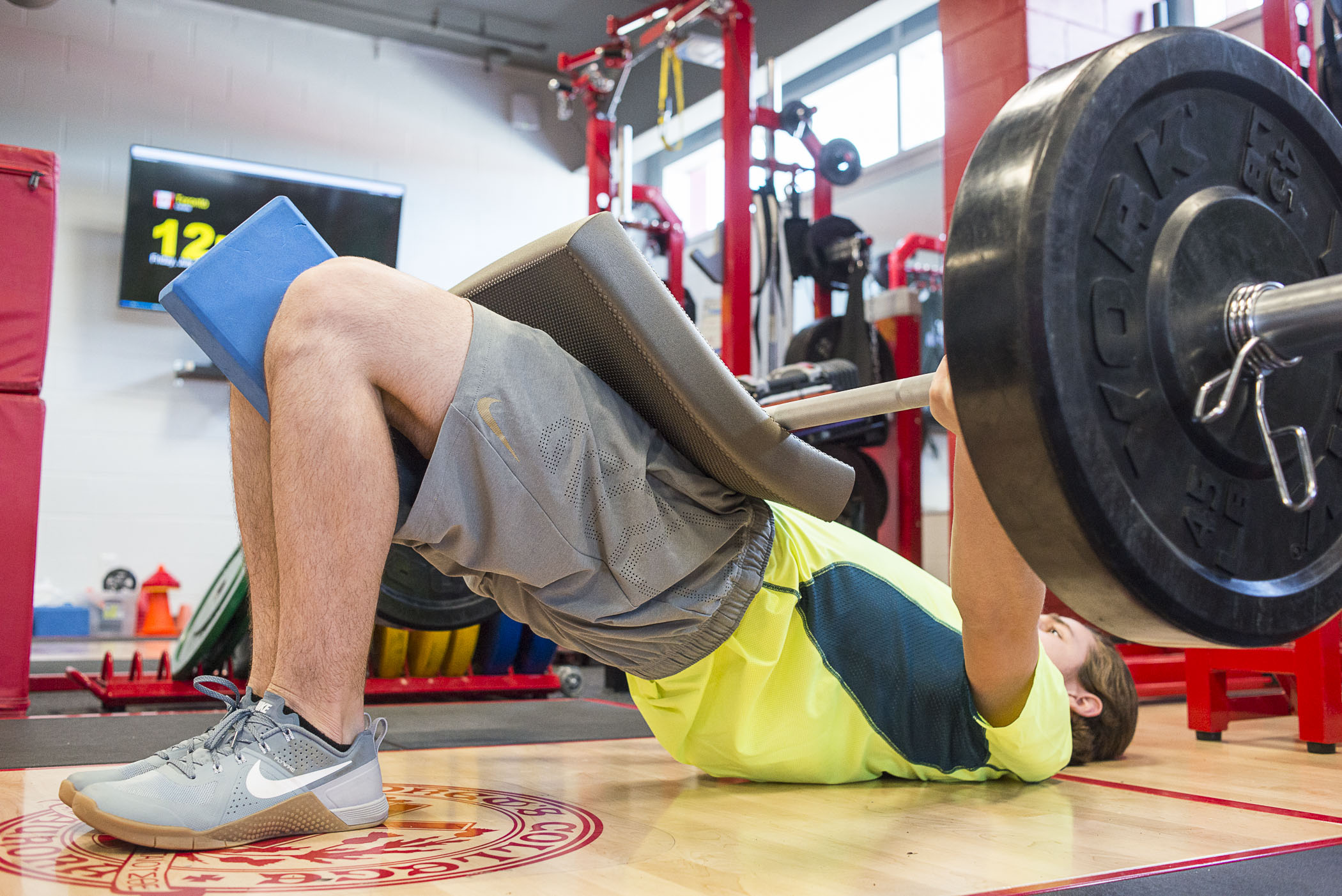 EXERCISE 2 – HALF-KNEELING SINGLE ARM LANDMINE PRESS
Assume lunge position with slight stretch to hip flexor of trailing leg. Place non- exercising hand on abdomen to brace core. Begin movement from just above collarbone. Raise bar vertically until full elbow extension. Lower to start.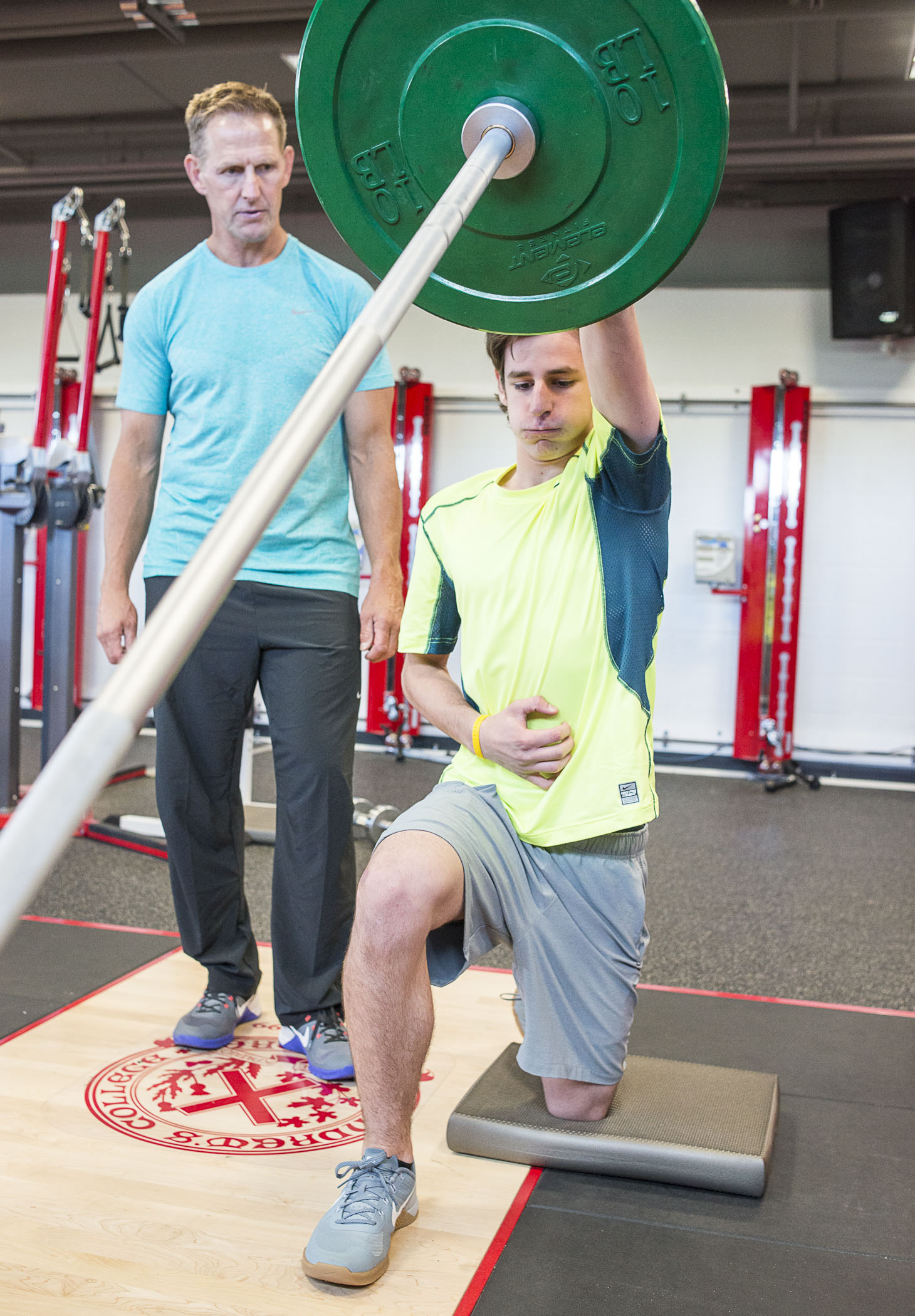 EXERCISE 3 – REAR FOOT ELEVATED DB SPLIT SQUAT
Place pad in front of bench. Standing in front of pad, place one leg behind on bench. Hold dumbbell in goblet position. Keeping both weight plates in contact with body, begin movement from bottom, completing with a full knee extension of front leg.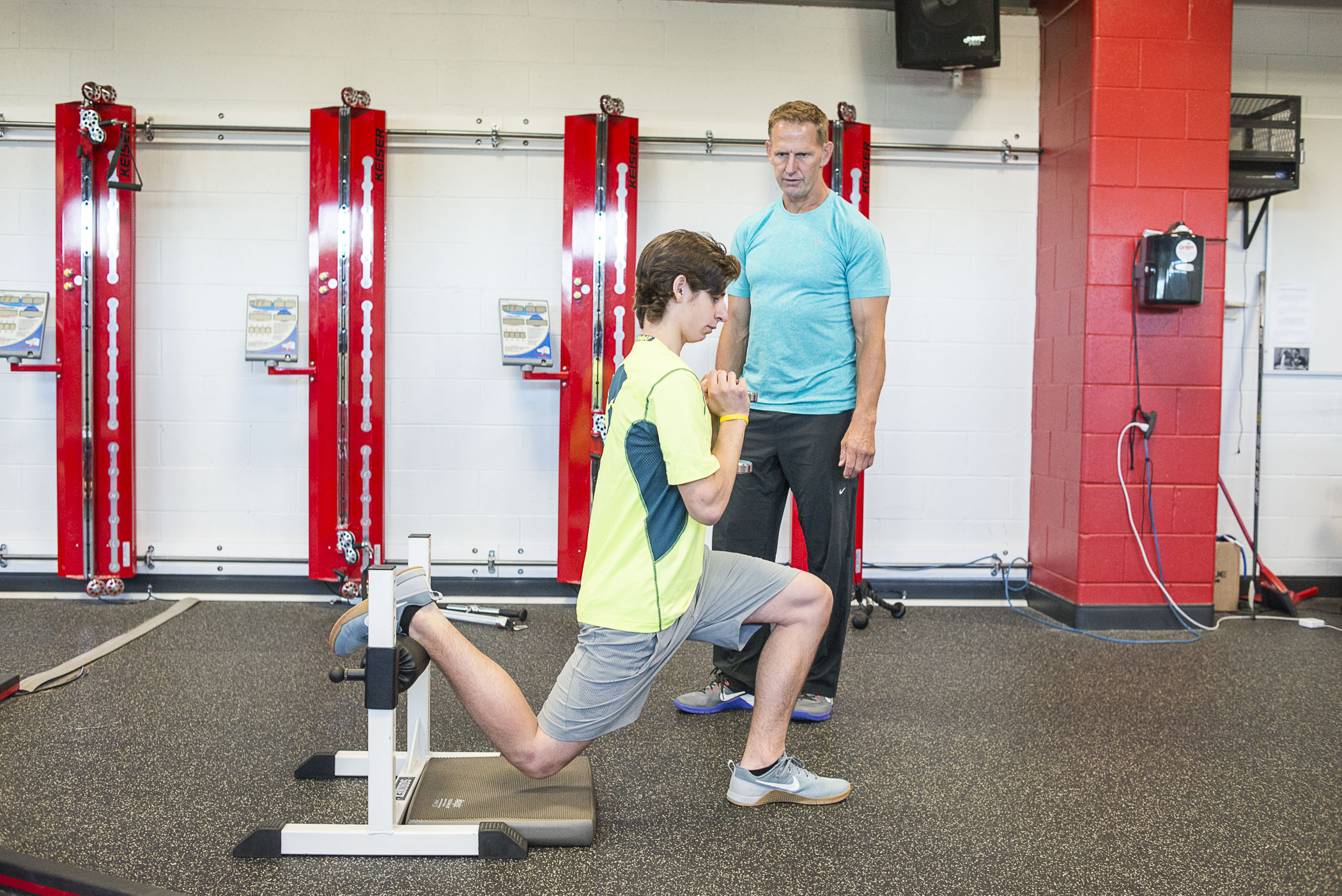 EXERCISE 4 – BAND SUPPORTED LEG LOWERING
Lie on your back. Raise one leg; keep knee extended, point toes toward shins. Wrap exercise band around mid-foot of raised leg. Apply tension in band. Maintaining stretch in raised leg, lift opposite leg then lower to start without touching ground.