Mental Fitness
---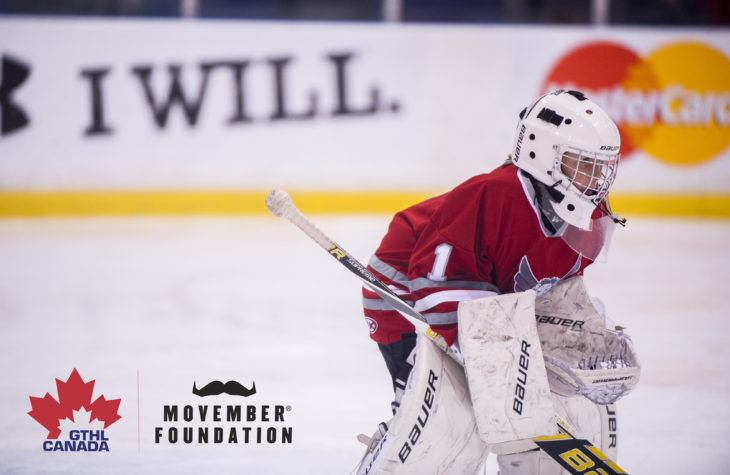 Keeping mentally fit is just as important as maintaining good physical health. The GTHL has teamed up with the Movember Foundation to provide players, parents, and bench staff with the tools necessary to support the mental well-being of all players. Learn where to turn for help and how to support players who may need a boost.
If you're interested in receiving Mental Health training for your team, please visit www.breakingtheice.ca for resources and contact information.
Mental Fitness Resources
RESOURCES FOR PLAYERS
Kids Help Phone – offers safe, anonymous, private supportive counselling and referral service for children and youth. 24/7; bilingual
www.kidshelphone.ca; 1-800-668-6868
Live Chat on the web or from a smartphone – Wed-Sun, 6:00pm-2:00am anywhere in Ontario
Offers resources and tools for youth to champion their own emotional health and well-being. Movember-funded BroTalk, an online portal designed to support teen guys with the information they need.  Topics include: relationships, bullying, substance use, sexual orientation and gender identity.  https://kidshelpphone.ca/basic-page/brotalk
RESOURCES FOR PARENTS/COACHES
Kids Help Phone – offers tools and resources for adults on how to have frank conversations with youth about their emotional health and well-being.  Topics include the warning signs of bullying, online safety.  Tips are tailored to different age groups, i.e., under 12 years, and teens.   Links to community services and organizations (health clinics, counselling services). https://kidshelpphone.ca/tools-and-resources
Peel Children's Centre, Crisis Response – Serves Mississauga
A 24/7 service for youth 5-18 years experiencing mental health distress or family crises.
www.peelcc.org; 416-410-8615
Gerstein Centre, Mobile Crisis, Toronto
A 24/7 crisis service for youth 16-25 years who are experiencing mental health distress.
www.gersteincentre.org; 416-929-5200
ConnexOntario: Mental Health Helpline
www.connexontario.ca; 1-866-531-2600
For youth 10-25 anywhere in Ontario; a 24/7, bilingual info and referral service; provides education about drugs, alcohol use and mental health challenges.
*IMPORTANT: If the person's life is in danger, call 911 or immediately go to emergency department at the nearest hospital.
**Note: The information provided is for educational purposes and is not an endorsement of the services by the Movember Foundation
Breaking the Ice Campaign
For the third straight year, the GTHL has partnered with the Movember Foundation and Babsocks for the Breaking the Ice (formerly Ahead of the Game) fundraising initiative. The program raises money for both your team and the Movember Foundation. If you're not familiar with the program, here's how it works:
Your team sells Movember Babsocks to raise money for mental fitness programs in the GTHL.
The highest selling team wins a practice with Mike Babcock.
$5 from each pair sold goes back to your team!
There is no fee to participate in the program. Teams who register to participate will receive 100 socks on consignment delivered to their home rink by November 1, 2019.
The first place team will receive a practice with Mike Babcock. The second and third place teams will be able to participate in a skills session with stick handling specialist Pavel Barber. For every 50 socks sold, teams will receive one ballot entry towards various prizing items. The top individual fundraiser will also be rewarded with a remarkable experience at the Bauer head office.
Click here to sign your team up. Sign up prior to September 16 and receive a FREE pair of Pavel Barber for each player on your team.
---
History of Breaking the Ice (Ahead of the Game)
In 2017-18, the GTHL is teamed up with iconic Toronto-based sock brand Babsocks and the Movember Foundation to bring awareness to mental health in youth sport. Babsocks has created a limited Movember edition of their infamous socks, and are offered an amazing grand prize: A practice run by Mike Babcock himself, along with the Toronto Maple Leafs coaching staff!
Teams worked hard to sell socks and spread awareness about mental health. The 2018-19 campaign raised over $75,000 for mental health initiatives, with the Minor Atom "AA" Leaside Flames coming out on top by selling 1400 pairs of socks. The team hit the ice with Mike Babcock for a once in a lifetime experience.
The second and third place teams were treated to an on-ice skills session with stick handling specialist Pavel Barber.