Berton, Kowatsch team up once again for equipment drive in support of Indigenous youth
Daniel Berton, Under-18 'A' West Mall Lightning goaltender, and Toronto Titans alumnus Ethan Kowatsch teamed up once again for an equipment drive in support of Indigenous youth.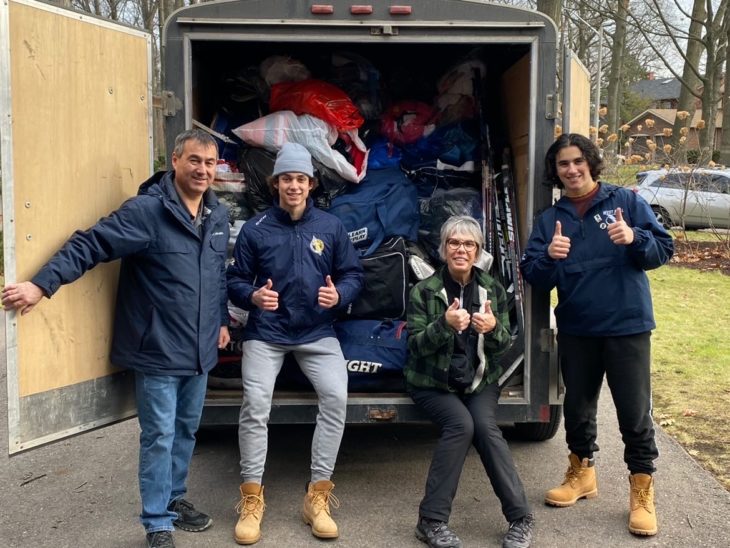 The pair of goaltenders have been holding the now-annual drive since 2018, collecting gently used hockey equipment for the Attawapiskat community in northern Ontario. With the incredible success of this year's drive, some equipment will also be going to other Ontario communities as well as communities in the Northwest Territories.
Berton and Kowatsch collected helmets, skates, gloves, protective gear, sticks, goalie equipment, and jerseys, compiling over 200 full hockey bags, over 200 sticks, and over two dozen pairs of goalie pads thanks to the generous support of the local community and teams.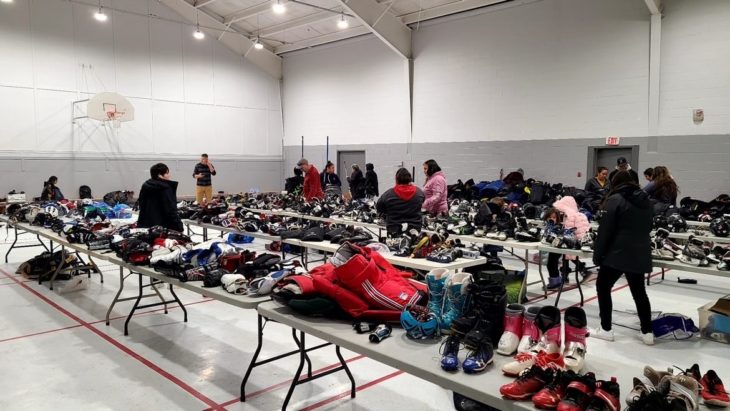 This year's total more than tripled last season's – which was still an immense success as Berton and Kowatsch persevered through challenges presented by COVID-19 to gather a total of 43 hockey bags full of equipment, 45 sticks, and eight pairs of goalie pads in 2021.
The duo then coordinated with Ontario Provincial Police (OPP) officers from Hearst to pick up and deliver the equipment.
"With the help from OPP officer volunteers to deliver the equipment to the communities, many kids and youth will have the opportunity to play this great game for years to come," Berton wrote in on Instagram post. "We appreciate the continued support and commitment from all those who helped us."
---