GTHL recognizes Rowan's Law Day
On September 27, the Greater Toronto Hockey League recognizes Rowan's Law Day, highlighting concussion education and strategies to prevent, identify, and manage them.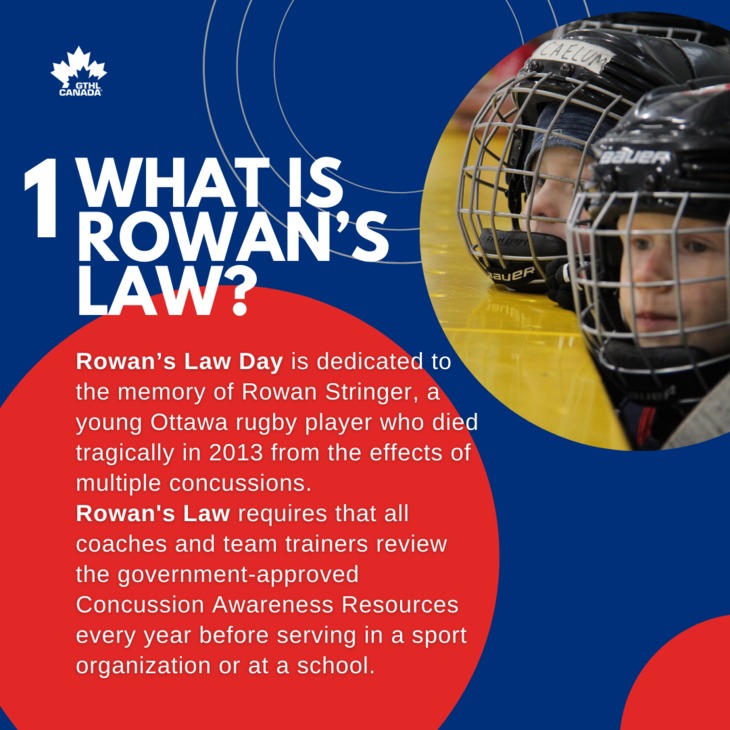 1. What is Rowan's Law Day? 
Rowan's Law Day is dedicated to the memory of Rowan Stringer, a young Ottawa rugby player who died tragically in 2013 from the effects of multiple concussions.
Rowan's Law requires that all coaches and team trainers review the government-approved Concussion Awareness Resources every year before serving in a sport organization or at a school.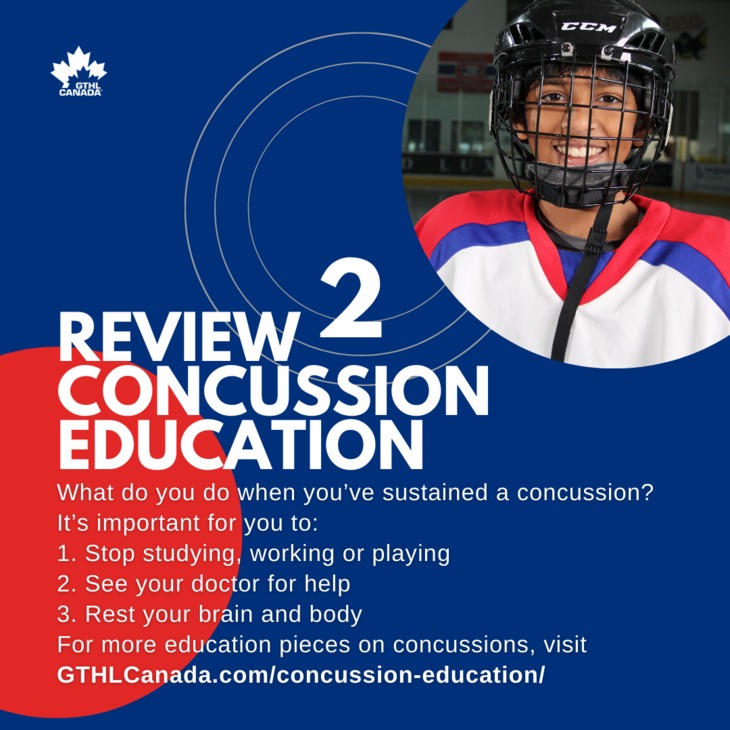 2. Use available concussion education pieces.
The GTHL, with the support of Holland Bloorview Kids Rehabilitation Hospital, covers what a concussion is, how to tell if an individual has sustained a concussion, the steps to take once a concussion is sustained, and more at GTHLCanada.com/concussion-education/.
3. Take the time to review the GTHL Concussion Policy and Return to Play. 
The GTHL has taken measures to be a leader in concussion prevention and education, prioritizing safety of its players. The concussion policy ensures players suspected to have sustained a concussion do not return before being medically cleared. For more information on the GTHL Concussion Policy and Return to Play, visit GTHLCanada.com/gthl-concussion-policy/.
Visit GTHLCanada.com/Concussions for more information.
---