Mental Health Week: Five Tips
May 1-7 marks Mental Health Week on the calendar.
The annual national event encourages people to learn, talk, reflect, and engage with others on all issues relating to mental health. Keeping in theme for the week, here are five tips to actively try to practice to maintain a positive mental health.
#1 – Make healthier food choices and drink lots of water. 
Try to make one to two healthier food choices a day. Trade in that can of pop for lots of water, eat fruits and vegetables, and don't forget your protein. A healthy and hydrated mind is a happier mind!
#2 – Put away your screens at least one hour before you go to bed. 
Being on your phone (and the blue light from the screen) keeps your mind active when it should be winding down for sleep. In the evenings, use the Night Shift setting on your devices and put them away at least one hour before bed. 
#3 – Connect with others.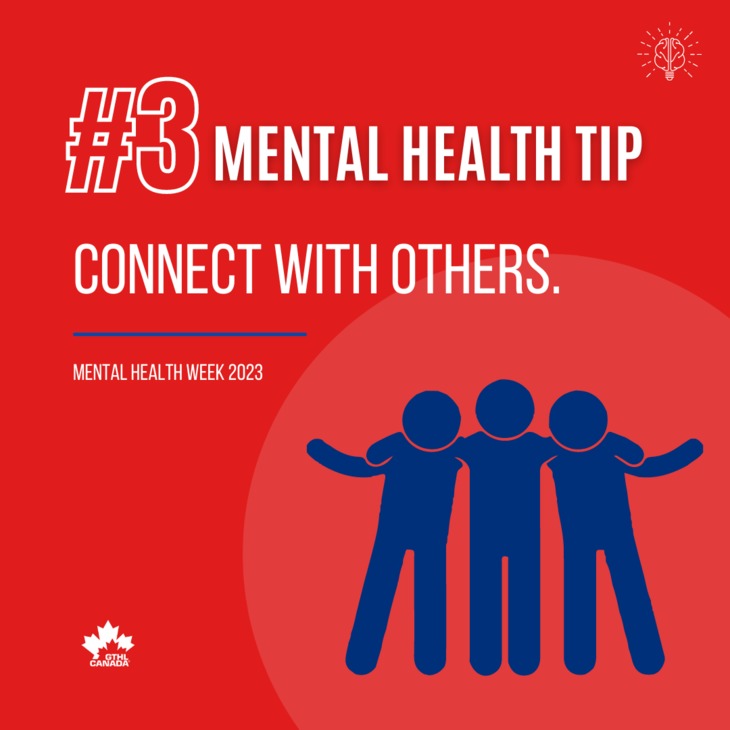 Spend time with your teammates, family, and even your pets. The smallest of connections can help boost positive feelings. Focus on the quality of your friendships and connections, not the quantity.
#4 – Focus on small steps. 
Don't try to do everything at once. Set goals, make lists, and focus on one step at a time to get to where you want to be. Make sure to give yourself breaks along the way.
#5 – Be active and get outside.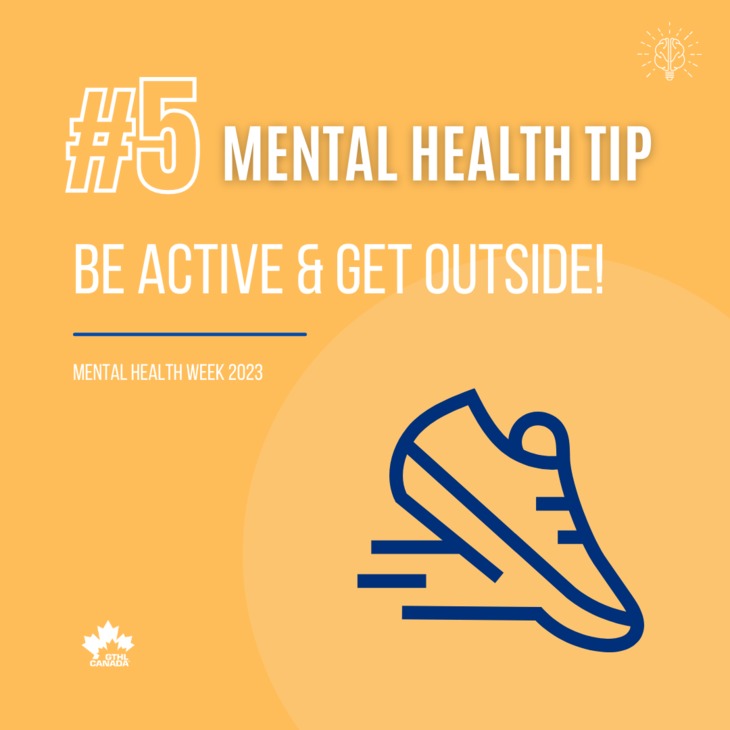 Getting active, even if just for a short walk outside, can help reduce stress and boost positive thoughts. A regular exercise routine and fresh air can do wonders for a healthy mindset.
---