GTHL Members elect Vice Presidents and Directors at AGM, welcome Karl Subban as new Director
The Greater Toronto Hockey League held its Annual General Meeting in-person for the first time since 2019 on July 19. The AGM included the election of the GTHL Board which, with the first-time election of Karl Subban, welcomed its fourth new director over the last two years.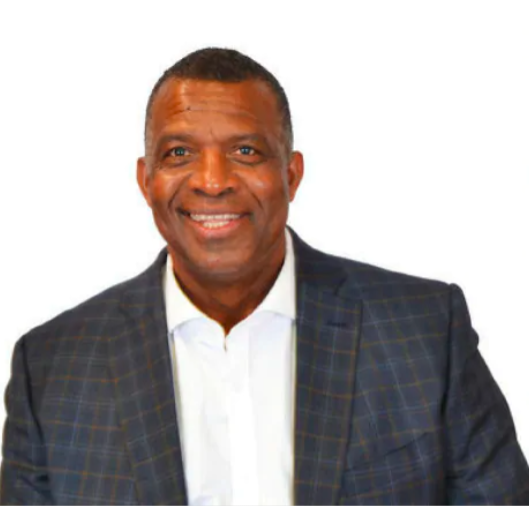 The GTHL Board welcomed Subban as a Director, bringing an abundance of experience as a lifelong educator, hockey dad, author, inspirational speaker, and principal of Everest Academy. Subban also worked on the Independent Committee appointed by the GTHL Board in 2020, having a hand in the Roadmap for Change: The Independent Committee's Review of Racism and Discrimination in the Greater Toronto Hockey League report. Subban believes that one's greatest gift is one's potential, and one's greatest gift to the world is the development of that potential. Subban coached in the GTHL for over 10 years, and his three sons played in the league before being drafted by NHL teams. The Subbans' participation in the game worked to define their family and allowed them to fulfill their potential on many levels.  
Gordon McDonald was acclaimed for a two-year term (2022-2023 and 2023-24 seasons) to the position of 2nd Vice President. Prior to being named 2nd Vice President in 2015, McDonald served as a Director beginning in 2001. McDonald is a former Coach and Director with the Mississauga Jets Hockey Club, while also bringing experience as chair of the Referee Supervision Committee and member of the Team Allocation Group, Rules and Policy, and Awards and Recognition Committees.  
The following individuals have been re-elected to serve the GTHL Board for two-year terms:  
Kathie Wood, a real-estate broker, was re-elected to serve as 3rd Vice President, having held the role since 2020. Prior to this position, Wood served as a Director beginning in 2018. Chair of the Safety Committee with service on the Team Allocation, Competition, Marketing Summitt, and U11 Pathway Committees, Wood brings a magnitude of involvement.  

A Director since 2018, Michael Purdy was re-elected, entering his fourth season in the position. Purdy Chaired the Cost Reduction Task Force, while also acting as a member of the Finance, Audit, Awards and Recognition, and Membership Committees, and U11 Pathway Task Force. Professionally, Purdy is semi-retired as he continues to oversee a family-owned design and project management business.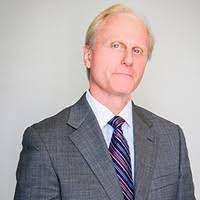 A Director since 2015, Phil Wolfenden was re-elected for his seventh season serving the GTHL Board. A partner at Shields, O'Donnell, MacKillop with a specialization in labour and employment law, Wolfenden has coached at the 'AA' and 'AAA' levels, while also bringing playing experience at the NCAA Division 1 level with Colgate University. Wolfenden, a graduate of the University of Windsor Law School, has Chaired the Competition Committee as well as been a member of the Personnel, Marketing and Sponsorship, Rules and Policy, and Governance Committees, while serving the Transition Game Summit and U11 Pathway Task Teams.  


Ken Wolff, a Director since 2019, began his involvement with the Mississauga Terriers in 1994 and later retired as President of the Club in 2018. Wolff, a retired Executive Producer with the CBC, has Chaired the Marketing and Sponsorship Committee, and member of the Competition and Strategic Planning, Hockey Development Committees, with additional service on the Transition Game Summit and U11 Pathway Task Teams. 
The following individuals are serving the GTHL Board on the second year of a two-year term: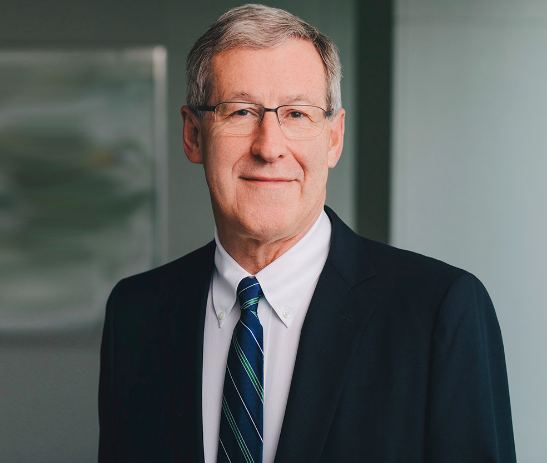 Don West, President since 2015, continues into his seventh season in the position. West, a partner at Aird & Berlis practicing corporate mergers and acquisitions law, has been a director since 2005. West's work with the GTHL includes but is not limited to the Executive Committee, Rules and Policy, Competition, Referee Supervision, Strategic Planning Committees, Finance, Risk Management, Personnel Committees and the Governance Review Task Force, and Summit Planning Committee. Additionally, West has served as a Director of the Ontario Hockey Federation and chaired the OHF Constitution Committee.  
Ken Smith continues in his position as 1st Vice President, held since 2010. Prior to serving as 1st Vice President, Smith held the position of 2nd Vice President starting in 2008 and has been a director since 2000. Retired from the Bank of Montreal as a senior credit executive, Smith's work within the GTHL includes Chair of the Competition Committee, Rules and Policy and Team Allocation Group, and the Under-11 Pathway Task Team. Smith also served on the Governance, Risk Management, Safety, Competition and Strategic Planning Committees, with previous experience on the OHF Minor and Registration Committees.  
Prema Thiele enters her second season as House League Director. Prior to joining the GTHL Board in 2021, Thiele, a partner at Borden Ladner Gervais LLP and member of BLG's partnership board, was a member of Humber Valley Hockey Association's executive board and served as General Manager and Assistant Coach with Royal York Baseball. Thiele also served as a member of the Ontario Securities Commission Registrant Advisory Committee, Ontario Bar Association, Toronto Region Board of Trade, National Golf Club, and the Weston Golf and Country Club. Professionally, Thiele practices corporate and commercial law focusing on securities, business, and mergers and acquisitions law.  
Also continuing in his position as House League Director, Grant Worden enters his fourth year in the role. Worden is the former President of Leaside Hockey Association and was also the Chair of the House League Task Team and Strategic Planning, and Governance Committees. A partner at Torys LLP, Worden focuses on civil litigation with an emphasis on class actions, product liability, procurement disputes, administrative law, and intellectual property disputes.  

Don Bamford enters his fifth year as director, originally welcomed to the Board in 2018. Bamford is a former executive member with the Humberview Huskies and has experience as a member of the Hockey Development, Competition, Safety, Awards, and Recognition Committees, and the Team Allocation Group.  
Following his inaugural election in 2021, Cyril Bollers enters his second year with the GTHL Board. Bollers, a former GTHL Coach including two-time Coach of GTHL entry teams into the Program of Excellence (2016 and 2018), was recently named as an assistant coach to Team Ontario. Bollers has experience as an Executive Member of Ice Hockey Jamaica, served as a Hockey Coach Mentor for the Coaches Association of Canada, and as a hockey coach and advisor for the Black Canadian Coaches Association. Bollers, who holds Hockey Canada High Performance Certifications I and II, is the General Manager at the Distillery Restaurant Group and Director of Player Development at Skillz Black Aces.  
Darren Lowe also enters his second season with the GTHL Board of Directors following his election in 2021. Lowe brings experience as a member of the 1984 Canadian Men's Olympic team and captained the national team to a Spengler Cup. Lowe, believed to be the first Black person to lead a Canadian college or university team, also brings coaching experience having spent 1992-2017 on the University of Toronto Men's team bench. This tenure led to his induction into the University of Toronto Sports Hall of Fame in 2014. Lowe's coaching jacket and Team Canada jersey are on display at the Hockey Hall of Fame. Currently, Lowe is a professor and a senior athletic instructor at the University of Toronto.  

Originally elected in 2017, Brian Webster continues in his position as Director. Webster began with service in the Applewood Hockey Association in 2004, only to eventually be elected as the Mississauga Hockey League President in 2014. Webster also brings experience as the Chair of the Audit Committee, member of the Strategic Planning, Rules and Policy, Governance, and Membership Committees, and with the House League/Select and U11 Pathway Task Teams. Professionally, Webster is the Director of Logistics for CHEP Canada.  
The GTHL extends immense gratitude to Keven Wilson who following the 2021-22 season, retired from the Board of Directors. Wilson served the GTHL Board since 2014, while also bringing experience coaching and the role of trainer with a number of teams and Clubs since 1997.  
-30-
For more information, please contact:    
Stephanie Coratti | Manager, Communications and Marketing     
Greater Toronto Hockey League     
---