Hockey Trainers
To view the requirements and register for courses CLICK HERE
---
The GTHL works with Hockey Trainers Ontario (HTO) to provide trainer certification and re-certification to coaches. The HTO holds courses for certification at Levels 1, 2 and 3. Trainers play an important role in ensuring players are prepared for participation and in tending to injuries when they occur.
---
---
For the 2023-24 season, each Team must have a Trainer possessing a valid HTCP certification as follows:
HTCP Level 1 for any "A" Team and "AA" and "AAA" Teams from U10 to U12
HTCP Level 2 for all "AAA" Teams from U13 to U18
HTCP Level 2 for all "A" and "AA" Teams from U13 to U21
A trainer in the GTHL you must complete all of the following:
The Hockey Trainers Certification Program has three levels each valid for three years:
Level 1: Minimum certification required for all GTHL coaches.
Level 2: Can be granted by the league to individuals who have a current Level 1 and current Standard or Advanced First Aid (not Emergency first aid) card with CPR Level C  (*AED training is strongly recommended card) from an Ontario WSIB recognized FADO (First Aid Delivery Organization- CLICK HERE for a list of providers) or

to any professional under the following titles

: – Registered Nurse – Occupational Health Nurses – Chiropractors – Physicians – Basic Trauma Life Support (B.T.L.S.) – EMCA certified – CATA/NATA – Military Medics (valid for 2 years from end of service data) (Qualifications must be licensed in Canada) – Physiotherapist – Dentist – Registered Respiratory Therapist (RRT) – Podiatrist medical professionals and emergency services employees.
*To upgrade your existing Level 1 to a Level 2, please forward a copy of your Standard First Aid certificate or professional affiliation to coachdevelopment@gthlcanada.com.
There are a number of important resources available outside of coursework. Use the links below to access important information and documents that will help you make the game safer for all involved.
HOCKEY TRAINERS CERTIFICATION PROGRAM RESOURCES:

First Aid Partnership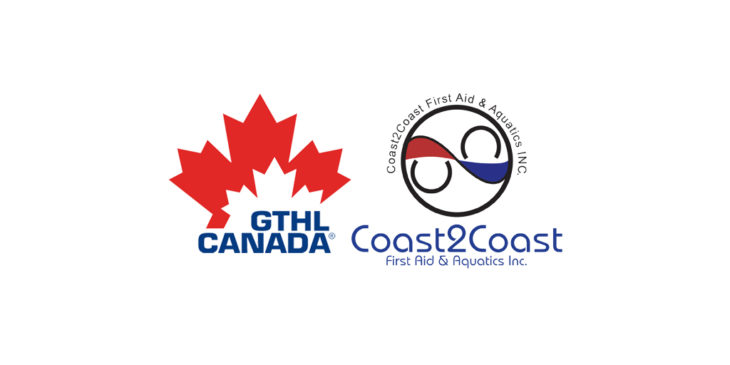 The GTHL has partnered with Coast2Coast First Aid & Aquatics Inc. to provide First Aid training at a discounted rate of $25 off for GTHL members. Coast2Coast has many locations throughout the GTA and offer a blended learning model. Please contact coachdevelopment@gthlcanada.com to receive a discount code and link to sign up for your Standard First Aid with CPR-C training at a reduced cost.
Level 3: Advanced program, providing the participant the opportunity to enhance their skill and knowledge level. Must be a current certified Level 2 trainer to be eligible. Click HERE to see Level 3 dates
Click here for more information and to register for the HTCP Level 1 online.
Greater Toronto Hockey League
Phone: 416-636-6845
E-mail: coachdevelopment@gthlcanada.com
Hockey Trainers Ontario
E-mail: sdoyle@htohockey.ca