Referee Summer Camp
Canadian School of Hockey Officiating: Referee Summer Camp ("Ref School")
A comprehensive four-day summer camp for minor hockey officials is conducted each summer by the GTHL's special training entity, the Canadian School of Hockey Officiating. The goal of the camp is to help attending officials to: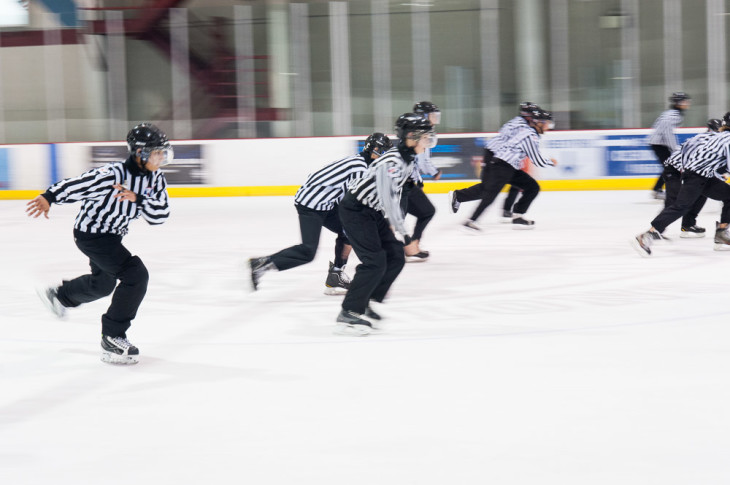 Improve their officiating knowledge and skills,
Develop appropriate officiating attitudes and values,
Expand their awareness of conditioning/fitness programs and nutrition,
Obtain official certification or re-certify as a Hockey Canada Officiating Program referee, and
Physically and mentally prepare for the upcoming minor hockey season.
The Director of the Canadian School of Hockey Officiating (an appointed position by the GTHL Board of Directors) manages the Referee Summer Camp. Curriculum support is provided by the GTHL Technical Director of Officiating.
Referee Summer Camp is suitable for all males and females 16 years of age or older by the end of the calendar year. Participants from the USA and other countries are eligible and welcome to attend.
The programs offered at the Camp are:
Each of these programs involves classroom work, on-ice training sessions and evening game assignments. Expert instruction, supervision and mentoring for the participants is provided by experienced National Hockey League officials and certified Hockey Canada referees and instructors from the Ontario Hockey Federation.
We are continuing to work on the scheduling of our Programming.  Please check back soon for updates on registration information.