GTHL welcomes progress with Board of Directors election and announcement of Transition Game Advisory Committee
Toronto, ON – The Greater Toronto Hockey League held its Annual General Meeting virtually for the second time on July 15, concluding with the election of the GTHL Board of Directors.  
The elections welcomed continued progress as the GTHL works to become a leader in areas of diversity and inclusion throughout hockey in the Greater Toronto Area. The GTHL also announced members of the Transition Game Advisory Committee.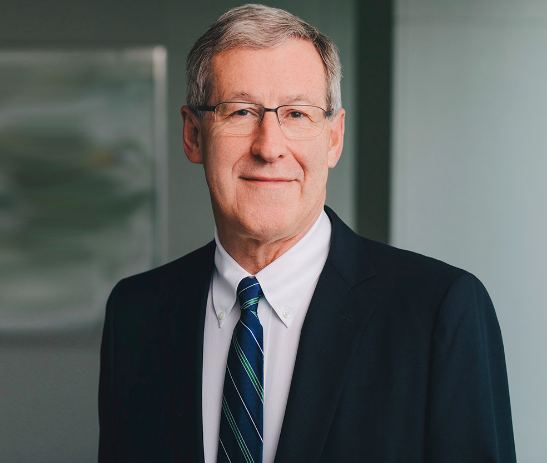 Don West, President since 2015, continues into his sixth season in the position. West, a partner at Aird & Berlis practicing corporate mergers and acquisitions law, has been a director since 2005. West's work with the GTHL includes but is not limited to the Executive Committee, Rules and Policy, Competition, Referee Supervision, Strategic Planning Committees, Finance, Risk Management, Personnel Committees and the Governance Review Task Force, and Summit Planning Committee. Additionally, West has served as a Director of the Ontario Hockey Federation and chaired the OHF Constitution Committee.  
Ken Smith returns as 1st Vice President, a position held since 2010. Prior to serving as 1st Vice President, Smith held the position of 2nd Vice President starting in 2008 and has been a director since 2000. Retired from the Bank of Montreal as a senior credit executive, Smith's work within the GTHL includes Chair of the Competition Committee, Rules and Policy and Team Allocation Group, and the Atom Pathway Task Team. Smith also served on the Governance, Risk Management, Safety and Strategic Planning Committees, with previous experience on the OHF Minor and Registration Committees.  
The GTHL welcomes Prema Thiele, the newly elected House League Director. Thiele, a partner at Borden Ladner Gervais LLP and member of BLG's partnership board, has experience as a member of Humber Valley Hockey Association's executive board and served as General Manager and Assistant Coach with Royal York Baseball. Thiele also served as a member of the Ontario Securities Commission Registrant Advisory Committee, Ontario Bar Association, Toronto Region Board of Trade, National Golf Club, and the Weston Golf and Country Club. Professionally, Thiele practices corporate and commercial law focusing on securities, business, and mergers and acquisitions law.  
Returning as House League Director, Grant Worden enters his third year in the position. Worden is the former President of Leaside Hockey Association and was also a member of the House League Task Team and Strategic Planning, and Governance Committees. A partner at Torys LLP, Worden focuses on civil litigation with an emphasis on class actions, product liability, procurement disputes, administrative law, and intellectual property disputes.  

Re-elected, Don Bamford was originally welcomed to the position of director in 2018. Bamford is a former executive member with the Humberview Huskies and has experience as member of the Hockey Development, Competition, Safety, Awards and Recognition Committees, and the Team Allocation Group.  
New to the GTHL Board of Directors is Cyril Bollers. Bollers is a former GTHL Coach including two-time Coach of GTHL entry teams into the Program of Excellence (2016 and 2018). Bollers has experience as an Executive Board Member of Ice Hockey Jamaica, served as a Hockey Coach Mentor for the Coaches Association of Canada, and as a hockey coach and advisor for the Black Canadian Coaches Association. Bollers, who holds Hockey Canada High Performance Certifications I and II, is the General Manager at the Distillery Restaurant Group and Director of Player Development at Skillz Black Aces.  
Darren Lowe joins the GTHL Board of Directors bringing experience as a member of the 1984 Canadian Men's Olympic team and captained the national team to a Spengler Cup. Lowe, believed to be the first Black person to lead a Canadian college or university team, also brings coaching experience having spent 1992-2017 on the University of Toronto Men's team bench. This tenure led to his induction into the University of Toronto Sports Hall of Fame in 2014. Lowe's coaching jacket and Team Canada jersey are on display at the Hockey Hall of Fame. Currently, Lowe is a professor and a senior athletic instructor at the University of Toronto.  

Brian Webster returns as a Director, originally elected in 2017. Webster began with service in the Applewood Hockey Association in 2004, only to eventually be elected as the Mississauga Hockey League President in 2014. Webster also brings experience as the Chair of the Audit Committee, member of the Strategic Planning, Rules and Policy, Governance, and Membership Committees, and with the House League/Select and U11 Pathway Task Teams. Professionally, Webster is a Director of Logistics for CHEP Canada.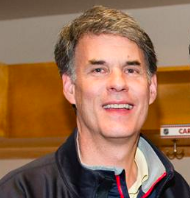 Also re-elected as Director, Keven Wilson, originally welcomed to the position in 2014, has coached and been a trainer with a number of teams and Clubs since 1997. Wilson is Chair of the Personnel and Risk Management Committees, and a member of the Finance, Audit, Safety, and Hockey Development Committees. Outside of hockey, Wilson is retired from TD Bank Group.  
The following individuals will continue to serve the GTHL Board entering their second year of a two-year term:  
Gordon McDonald has held the position of 2nd Vice President since 2015, while having served as a Director since 2001. McDonald is a former Coach and Director with the Mississauga Jets Hockey Club, while also bringing experience as chair of the Referee Supervision Committee and member of the Team Allocation Group, Rules and Policy, and Awards and Recognition Committees.  
Kathie Wood, a real-estate broker, will continue to serve as 3rd Vice President, having held the role since 2020. Prior to this position, Wood served as a Director since 2018. Chair of the Safety Committee with service on the Team Allocation, Competition, Marketing Summitt, and Atom Pathway Committees, Wood brings a magnitude of involvement.  

 A Director since 2018, Michael Purdy enters his third season in the position. Purdy is Chair of the Cost Reduction Task Force, while also acting as member of the Finance, Audit, Awards and Recognition, and Membership Committees, and Atom Pathway Task Force. Professionally, Purdy is semi-retired as he continues to oversee a family-owned design and project management business.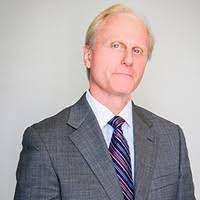 A Director since 2015, Phil Wolfenden continues into his sixth season. A partner at Shields, O'Donnell, MacKillop with a specialization in labour and employment law, Wolfenden has coached at the AA and AAA levels, while also bringing playing experience at the NCAA Division 1 level with Colgate University. Wolfenden, a graduate of the University of Windsor Law School, is a member of the Personnel, Marketing and Sponsorship, Rules and Policy, and Governance Committees, while serving the Transition Game Summit and Atom Pathway Task Teams.  

Ken Wolff, a Director since 2019, began his involvement with the Mississauga Terriers in 1994 and later retired as President of the Club in 2018. Wolff, a retired Executive Producer with the CBC, is Chair of the Marketing and Sponsorship Committee, and member of the Competition and Strategic Planning, Hockey Development Committees, with additional service on the Transition Game Summit and Atom Pathway Task Teams. 
The GTHL extends gratitude to the outgoing Board members: John Neville, Wally Turner, and Bill Chaves for their dedication and contribution to the game, particularly their leadership in helping to create a more inclusive and diverse board.  
The Transition Game Advisory Committee includes the following individuals:  
Justin Bobb, member of the Transition Game Community Pillar, is currently the Director of Equity, Diversity and Inclusion for the Toronto Maple Leafs, Toronto FC, and the Toronto Argos. Formally the Director of Sport and Operations for Maple Leafs Sports & Entertainment LaunchPad, Bobb spent almost six years as the Head Coach for the Centennial College women's basketball team. Bobb has more than 10 certificates with the National Coaching Certification Program and is currently a board member for Canada's National Ballet School and Coaches Association of Ontario. Additionally, Bobb is a City of Toronto Committee, Sport Reference Group, and Ontario Parasport Collective member.  
Marco Di Buono has served as Associate Vice President of Programs and Operations for Canadian Tire Jumpstart Charities for over five years. Di Buono has also been a member of the Canadian Paralympic Diversity and Inclusion Committee for over three years. Formerly a Leaside Hockey Association member of the Board and Vice President of House League, Di Buono is a member of the Transition Game Community Pillar.  
Program Standards and Development Officer for the City of Toronto, Kashyap Gosai, is a member of the Transition Game Governance Pillar. Gosai is a member of the Ontario Ambassador Network, focused on improving quality of sport and physical literacy. Formerly Community Recreation Programmer for Aquatics, Gosai has a Bachelor of Science in Physiology and Biology, Bachelor of Arts and Master of Science in Kinesiology and Health Science, and Masters in Management Innovation.  
Also a member of the Transition Game Governance Pillar, Dasha Peregoudova is the Ombudsperson for Team Canada at the Tokyo Olympic Games. Peregoudova peviously held the position of President of AthletesCan, the Association of Canadian National Team athletes, and was a member of the Panam Sport Legal Commission. A lawyer with Aird & Berlis LLP practicing in the firm's Litigation and Dispute Resolution Law Group, Peregoudova is a former Canadian national team athlete and two-time Pan Am gold medalist.  
Steve Whitaker, an elementary school teacher with over 20 years in education and coaching with the Toronto District School Board, is Chair of the Transition Game Community Pillar. Whitaker, with a specialization in Health and Physical Education, was the recipient of the 2018 TDSB Teaching Excellence and was also the founder and coordinator of the Sports, Wellness and Achievement Network (SWAN) in the community of Lawrence.   
Peter MacInnis has spent the past 40 years coaching, supporting, and administering to youth hockey programs in the GTHL. Currently the President of the Don Mills Flyers Hockey Club and past president of the Wexford Raiders Jr. A Hockey Club, MacInnis was the recipient of the George Chamandy Memorial Trophy for outstanding service in the fostering and promotion of GTHL minor hockey. MacInnis was also recognized with the GTHL's Cooper Humanitarian Award for lengthy dedication and service to minor hockey.  
Member of the Transition Game, The Game Pillar, Erin Needra was a coach in the North Toronto Hockey Association from 2014 to 2019, and the U11 AA coach from 2019-2020. Needra, who attained a Bachelor of Commerce from Dalhousie University and a Bachelor of Law from McGill University, also brings experience as Co-Chair of StepStones for youth.  
Mia Poscente began her career in 1988 with Peel Regional Police before joining the RCMP in 2001. A witness of many things in 31 years, including being the first same-sex marriage in the RCMP, Poscente is the recipient of the Governor General Police Exemplary Service Medal. Poscente played hockey for over 40 years, winning provincial championships and teammates enshrined in the Hockey Hall of Fame, Olympic champions, and Justine Blainey, who broke the barriers for equal rights in sports. Poscente has coached minor hockey since 1992, when there were few female coaches in the game.
A volunteer and member of Faustina Sports Club since 2011, Scott Waddell recently completed his term as President and remains an active member of their board. Waddell has been instrumental in the development of the Tyke IP Program and website, while also serving as a key member in the development of the 2000 and 2008 Select teams. Professionally, Waddell works in the IT industry. 
-30-
For more information, please contact: 
Stephanie Coratti 
Coordinator, Communications and Marketing  
Greater Toronto Hockey League  
---